It's hard to describe a company culture in writing – the words just don't capture the essence. To at least try to capture our unique culture, we put together this video to display what we think know is a special environment to work in.  We're growing fast these days, and are hoping to find smart, awesome, cool, happy people to join our family. Speaking personally, this is the BEST PLACE I have ever worked in my entire career, so I am looking to make those feelings last by making sure we grow the team with the same quality people I have the pleasure to work with already.
So… watch the video, please!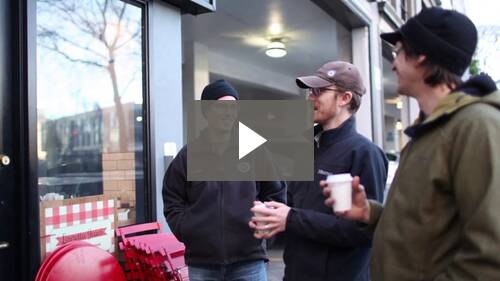 What are we looking for?
We're looking for smart, driven, talented people who are a cultural fit — and you'll know whether you are a cultural fit after meeting us (so apply today!). We are a caring, warm, problem-solving family of a company.  We work hard but have a very clear understanding of work life balance: Life is more important than work. We have two primary offices – San Francisco and Portland – each with their own unique-yet-similar vibes.  So if you're nearby, apply!

What positions are available?
We have multiple positions available, you can find the updated list right here.  Here's the current list:
Ruby on Rails Developer (Back End)
Ruby on Rails Developer (Front End)
Ruby on Rails Developer (Business Applications)
You may not be in the market for a job change right now. That's understandable. I certainly wasn't looking for a new job when I was introduced to SweetLew (Lew Cirne, our CEO). But if you are looking for an environment where you'll be valued and challenged, please come meet us!  Or, please consider sharing this post so your friends can learn about us. In closing, here's some recent tweets from our happy family members…
Best. Job. Ever. RT @ralenda: On our all-hands call this morning.Man, do I work for a kick-ass company! #givingback #newrelic — Ralph Bodenner (@ralphbod) January 12, 2012
If someone told you you had to kill someone to get a job at New Relic, you should seriously consider it. It is that good here @newrelic

— Jade Rubick (@JadeRubick) January 4, 2012
From @newrelic candidates: Either u have best liars in the world or u have highest quality product, staff and culture I've ever encountered

— Bjorn Freeman-Benson (@bjorn_fb) February 3, 2012
Oh by the way: New Relic is most decidedly an equal opportunity employer. We seek applicants of diverse background and hire without regard to race, color, gender, religion, national origin, ancestry, citizenship, disability, age, sexual orientation, or any other characteristic protected by law.  Apply today!
– Patrick Moran
VP, Marketing
New Relic
@patrickmoran